Going on holiday is always a wonderful and exciting time. There are things to see and do and we typically want to experience these trips with our loved ones. This is especially true for our beloved pets!
When you need to consider pet care while on holiday, our pets are a large part of our lives and deserve to go on holiday with you. However, not all holiday destinations allow animals. This is always devastating news because we want our pets to enjoy the time away from home as well.
While we would like our pets to enjoy time away from home, a more important factor to consider is the pet's care while we are gone. Pets require feeding, walking, cleaning up after, etc.
And the fact of the matter is, their care has a routine that we have established. When they cannot be brought along on holiday, we often worry about the care that our pets will receive.
Holiday Pet Care
Knowing that our pets are being taken care of while we are on holiday is not only peace of mind for us, but allows us to have fun while away as well.
Our pets deserve the absolute best and this includes trying to keep their established routines. But how do we ensure that our pets are receiving the special care they need?
There's a variety of options out there that help answer this question!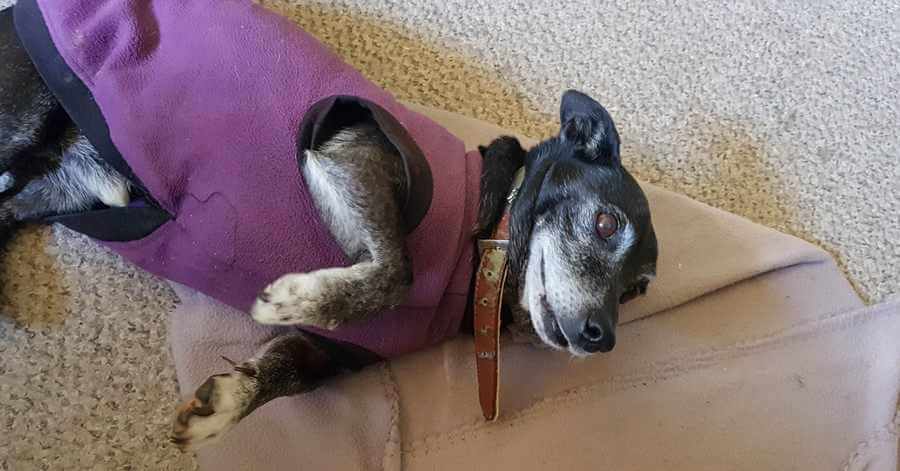 What Do You Do With Your Pets When You Go On Holiday?
Going on holiday always requires a bit of planning. While this is typically associated with the places that we end up visiting, it also refers to what we do with our pets while we are away.
The best thing to do while away on holidays is to board your pet at a boarding facility to ensure all needs are taken care of. This ensures any emergencies that may occur are handled in a professional way, most kennels will have a record of your animals needs to get the adequate care needed.
Having a plan for our pets helps the rest of our planning go smoothly. It is one thing we check off of our to-do list! But what the options out there for our pets? Below are the common things to do with your pets while going on holiday.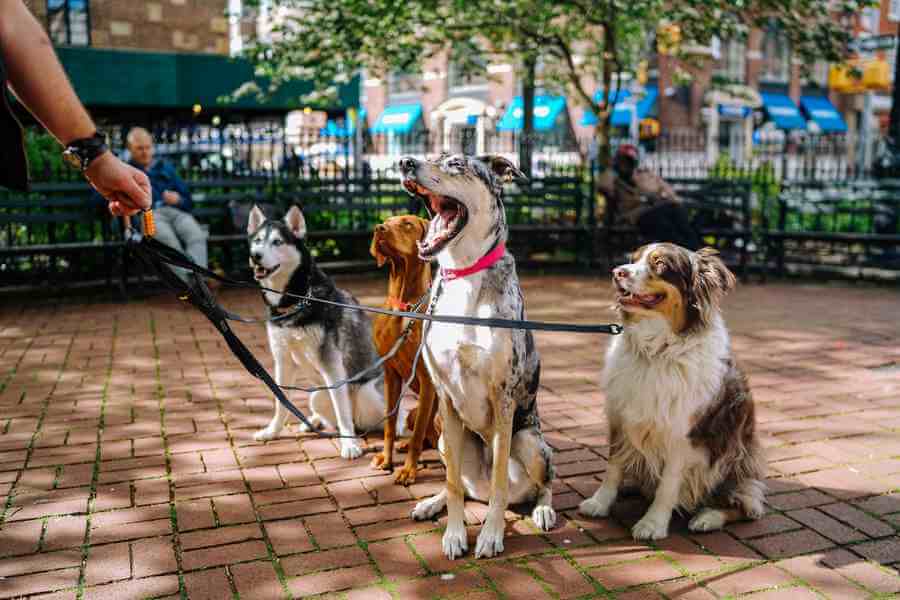 Common Things To Do With Your Pets When Going on Holiday
Have A Friend Pet-Sit Or Check In While Away On Holidays
Having a trusted friend pet-sit while you are gone is a very common thing to do with your pets while going on holiday. These friends will be familiar with your pet's needs. Moreover, they might even do it for free!
Even if they don't, it would be worth paying them to watch over your pets.
There are two ways to approach this option. The first one is that your pet can stay at your house and your friend can stop by to care for them. This is a good option because your pet will still be in its familiar surroundings!
The second option is to take your pet to your friend's house. If your pet isn't familiar with their house, it might not be the best option. But, if your pet is familiar with your friend, they might able to adjust easier.
Boarding At A Pet Care Resort While Gone On Holidays
Pet care resorts are designed to cater to a pet's needs. These locations vary in size, animal types, etc. There are resorts for cats, dogs, even small animals like guinea pigs.
For a fee, they will keep your pet while you are away. Every resort is different and might require owners to bring their own foods, etc. This is a good idea since some pets might be on a special diet.
Pets like guinea pigs, for example, usually must come with their own cage. It is always important to check out any requirements or restrictions a pet resort might have. Moreover, it is important to look at reviews of pet resorts to gain some insight into their operation.
While every customer's experience is different, having some common sense will help separate the basic reviews from genuine reviews.
These two options are the best choices for what to do with your pets while on holiday. Whether your pet is with a friend or staying at a resort, you can have confidence that they are being taken care of! Both options help ensure that your pet's routine or feeding schedule is being adhered to.
Will My Cat Be OK When I Go On Holiday?
While cats can take care of themselves, there are extra steps we can take to ensure they have everything they need while we are away.
Caring for a cat is different than caring for other pets. Cats are self-sufficient and as long as they have access to the things they need like food, water, and their litterbox, they will be okay while you're on holiday. For comfort and to relieve stress leave out a blanket with your scent on it.
Some people who may own a cat with already pre-existing anxiety issues will buy their cat a cat pheromone diffuser, which releases a natural scent known to cats to make them feel more comfortable and relaxed. It's completely odorless and untraceable to other animals. So it's a good idea to set a new diffuser before leaving to be sure they don't run out.
Below are the extra things to considering doing for your cat when you go away on holiday.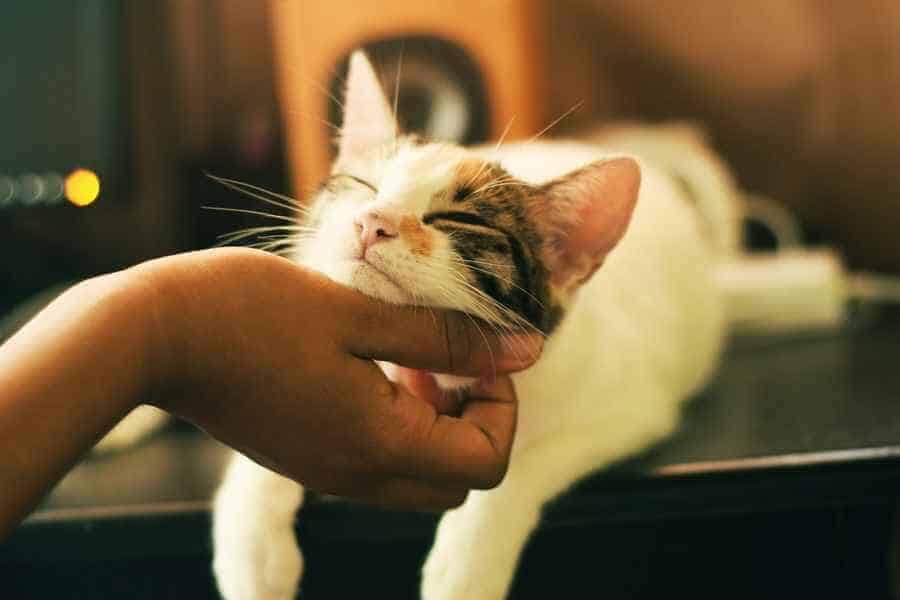 Things You Can Do For Your Cat When You Go On Holiday
An Automatic Cat Feeder Can Keep Their Bowl Filled While On Holiday
If you don't already have an automatic cat feeder, investing in one is a great idea. An automatic cat feeder releases perfect portions of food for your feline friend so that you don't have to worry about their feeding schedule.
Moreover, there are a lot of different models on the market. Some of them can be linked to your smartphone! This allows you to still have control even while you are away!
Buy A Cat Water Fountain To Keep Your Animal Hydrated While Away
The biggest concern with leaving your cat alone while you're on holiday is how they will get access to water. There are some ways to approach this including putting out multiple water dishes.
Another way to ensure they have water is to buy a cat water fountain. These fountains come in various sizes and are good at keeping water flowing for the cat.
They generally are electric so that the water source has a way to flow through the bowl. People tend to prefer this type of water dish because the water doesn't sit still, making it a bit fresher for their cats.
Install A Pet Camera To Monitor Your Animal While On Holiday
Pet cameras have become extremely popular in recent years. They aren't a new concept, but they are a helpful one! Pet cameras can be installed anywhere in the house and provide owners with access to see and talk to their pets while they are away.
Having one of these cameras set up to see your cat is an excellent way to make you feel better about leaving them home alone while on holiday.
The best place to consider putting one of these cameras is right near where their food and water are located so that you can see how much they have available.
Cats are known for doing whatever they want. While they are self-sufficient, it is still a good idea to have someone available to check in on them.
The person doesn't have to check on them every single day. As long as the cat has freshwater and their food dispensers still have food in them, they will be just fine!
Of course, every pet is a little different. Some cats eat wet food and dry food so it might be necessary to ensure they are given their wet food as well. Once again, this is where having someone available to check on them is important.
If you absolutely don't have someone to check on your cats and you simply do not feel comfortable leaving them alone, there are some pet resorts that will accept cats.
Do Dogs Miss Their Owners When On Holiday?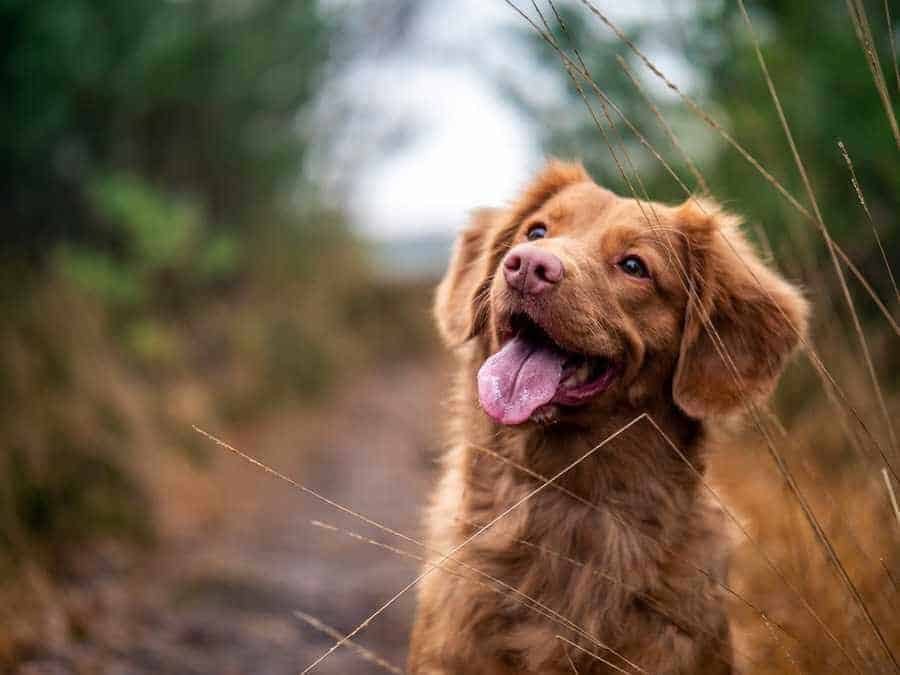 Dogs truly are man's best friend and they do miss their owners when they are away on holiday. This is primarily because dogs tend to form a stronger attachment to their loved ones. This isn't to say that other pets don't love their owners, rather, that dogs can experience separation anxiety.
Separation anxiety in dogs can take on many forms. From strange behavior to destroying furniture, anything is possible.
These actions are a way for a dog to release its pent-up feelings about being away from its owners.
While separation anxiety is an issue dogs can experience, it doesn't mean you shouldn't go on holiday every once in a while. This is why pet resorts exist.
Their primary function is to give an owner's dog the opportunity to socialize with people, go for walks, be fed, etc. to ensure their routines are maintained.
While pet resorts are full of strange dogs and people, it is important to research potential pet resorts before booking a stay. The reputation of a resort is absolutely critical.
What is even more critical is that you convey any issues a dog might have with a pet resort as well. Being completely upfront and honest is something that the pet resort will appreciate.
In turn, a pet resort also needs to be transparent in its ability to provide the proper care for your pet as well.
Where Can I Leave My Pet While On Holiday?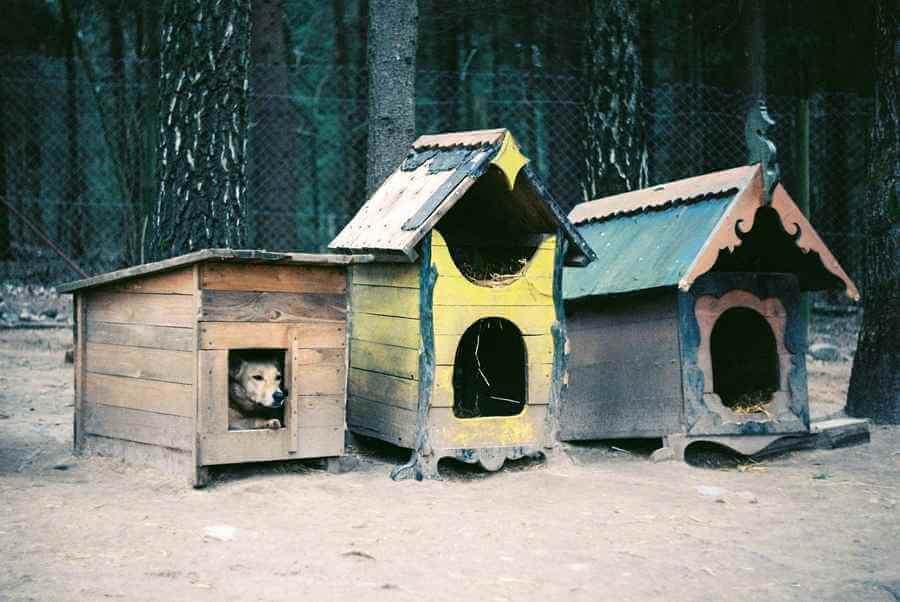 Pet resorts are found all over the world but the U.S. has some popular choices.
Pet resorts are an ideal place to leave your pet while on holiday as resorts strive to help pets feel like they are home-away-from-home or even on holiday themselves! These facilities differ from each place the common theme but staff is there to provide the ultimate care for the pets in their care.
This is particularly important for dogs, who need daily exercise.
A facility should have ample outdoor room for the dogs in its care as well.
When considering a resort for your pet, taking a visit there first is a good idea. This, along with guest reviews, can ensure that you might feel comfortable leaving your pet there.
These locations can take on the name of "pet resort", "pet motel or hotel", and even "boarding". What are some of the pet boarding options within the United States? Below are some of the top-rated places in the country!
Top-Rated Pet Boarding Options In The United States
FitDog Sports Club, Santa Monica, California
This location is an absolute paradise for pups near Santa Monica, CA. The club focuses on giving dogs a truly unique experience over other pet hotels.
They accomplish this by taking their canine guests to the beach and along hiking and walking trails. This program goes above and beyond in making sure their guests get their exercise!
Moreover, the location isn't just known for its boarding options. They also offer dog training programs, grooming services and so much more. The location is rated 4.7 stars out of 5 stars with almost 100 reviews on Google.
Olde Towne Pet Resort With Multiple Locations
Olde Town Pet Resort is exclusive to the Washington D.C. area with three specific locations to choose from. Each location prides itself on providing excellent care for the pups in their care.
The locations have a swimming pool, spa services, etc all tailored to bring comfort and exercise options for your pet.
When visiting this facility, it is easy to see the passion that the staff and overall locations have for their jobs! They even have webcams available for owners to view!
This small chain of pet resorts is rated 4.6 stars out of 5 stars with around 165 reviews on Google. Located in Northern Virginia, North Bethesda Maryland, and Washington D.C.
Pet Paradise, Multiple Locations
Pet Paradise is a chain of pet boarding that is primarily in the southern states, especially in Florida. These locations are nice because they have boarding available for cats!
This is helpful for pet owners who just aren't comfortable leaving their cats alone for an extended period. The cat boarding at Pet Paradise is truly exceptional.
They provide cat trees, toys, and playtime (only for paired cats). Each cat has its own bedding space for sleeping and eating as well! The multiple locations have around 4.5-star ratings out of 5 stars on Google with about 236 reviews.
Luxe Pet Hotels, Las Vegas, Nevada
The Nevada area is well-known for its gambling, however, there are plenty of cat lovers in the area as well! The Luxe Pet Hotel in Las Vegas, Nevada is another pet hotel that offers cat boarding.
The cat villas, or condos, are private areas for each cat or group of cats that come together and feature sleeping spots, feeding areas, cat trees, and plenty of space to explore.
The overall feel of the location has a luxurious feel and is bright and comfortable looking. The Google ratings for this location are 4.5 stars out of 5 stars out of 60 reviews.
These locations are some of the top-rated spots to consider boarding a pet. There are countless options to consider all throughout the United States, but if you're lucky enough to live in any of these areas, these choices are worth checking out!
They have great amenities, good reviews, and friendly staff members working at their facilities. Any resorts or boarding options outside of these areas can be researched on Google ahead of any trip.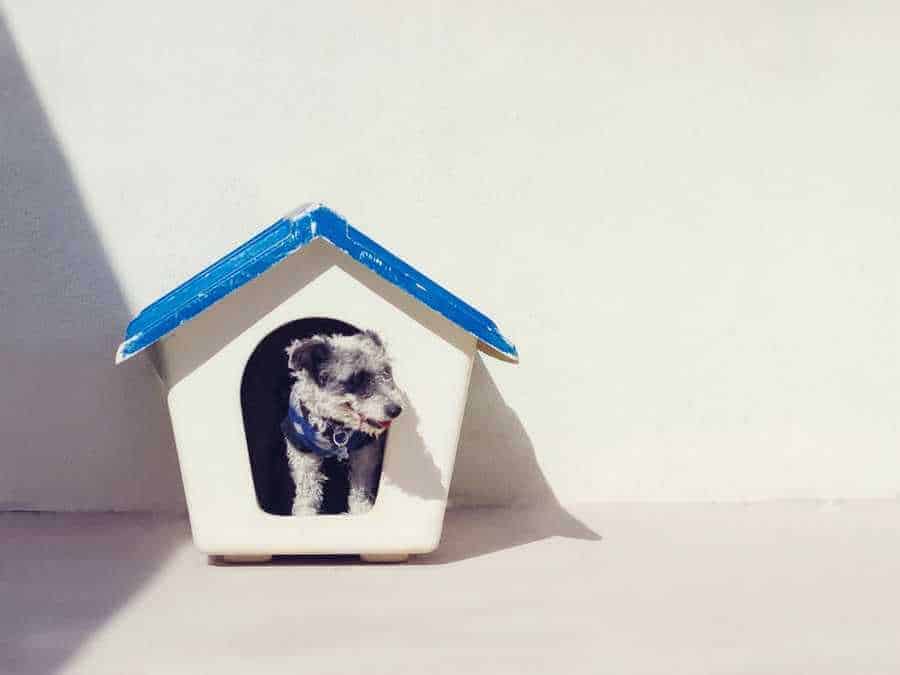 Many states offer all sorts of boarding for dogs, cats, and even exotic animals or small animals.
The most important thing to remember is that going on holiday can be a stress-free process. Having proper pet care while on holiday is such a relief for pet owners across the world!
With so many options to choose from, pet owners don't have to feel limited to where they choose, which makes the decision a truly confident one!
More Pages On House Pets